Submission
Submission must be done electronically using online system which divided in two following processes :
1. Extended Abstract
Extended abstract is requested for reviewing process and this extended abstract will be published as e-proceeding with e-ISBN.
Please

click here

for the abstract submission template
2. Video Recording
The symposium will be implemented remotely, using Webex platform. Sharing the pre-recorded presentation material with other participations according to the presentation schedule will be handled by the symposium secretariat. All speakers must be presence in the Webex platform during the scheduled presentation, where the Q&A session will be held at the end of each session.
Presentation Material

Speakers are require to prepare and submit of

10 minutes 

5 minutes pre-recorded presentation

and the size must not exceed 100MB. This can be done using any video screen casting such as ScreenCast-O-Matic or Power Point Show. The submission must be in .

mp4

format.

Submit the presentation file before 12th October 2020.
Please

click here

for the presentation template.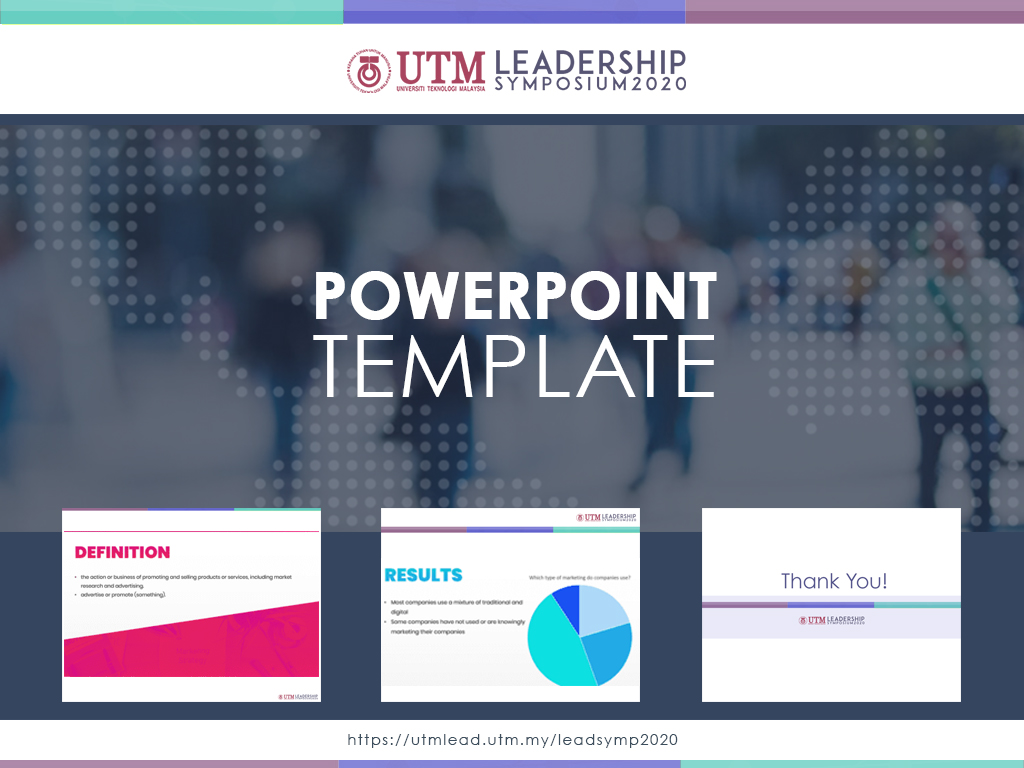 Download Templates
we provide with our own standardized template as required