NALI 2022 Speakers: Keynote and Plenary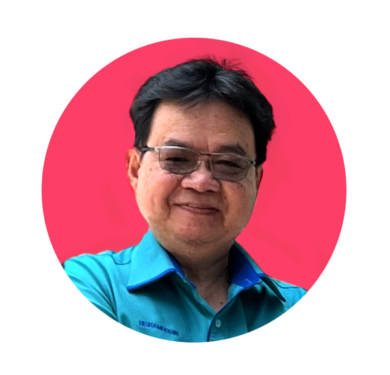 Keynote 1
Market Driven Curriculum: Challenges and Way Forward
Professor Sr. Dr. Hishamuddin Mohd Ali
Deputy Vice Chancellor (Academic & International)
Universiti Teknologi Malaysia
5 Oktober 2022 | 10:15am – 11:15am

Biodata
Prof. Dr. Hishamuddin Mohd Ali is Professor of Property Asset Management at the Faculty of Built Environment and Surveying, Universiti Teknologi Malaysia (UTM). He is Fellow of the Malaysian Institute of Professional Property and Facilities Manager (MIPFM). His vast experience in the real estate sector has been recognized as he was appointed as one of the expert panel for the National Real Estate Research Coordinator (NAPREC).
For more info please visit https://www.utm.my/dvcai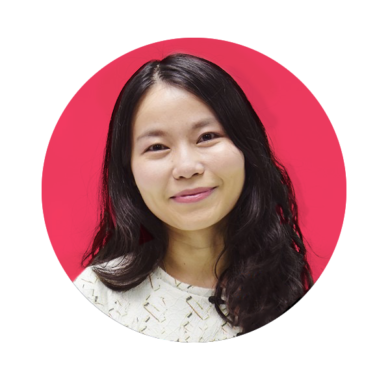 Keynote 2
Learning Innovation in the New Digital Era
Associate Professor Dr. Jarotwan Koiwanit
Vice President for Academic Affairs and Learning Innovation
King Mongkut's Institute of Technology Ladkrabang (KMITL)
Thailand..
6 Oktober 2022 | 9.00am – 10.00am

Biodata
Associate Professor Jarotwan Koiwanit, Ph.D.
Dr. Jarotwan is currently a Vice President for Academic Affairs and Learning Innovation, King Mongkut's Institute of Technology Ladkrabang (KMITL) in Thailand. She developed the lifelong learning platform called KLIX and create more than 100 successful online courses for KMITLs students and everyone to learn, unlearn, and relearn from anywhere. She is also the managing director for the academic credit bank system which is an open educational system to provide everyone with greater access to a variety of educational opportunities towards a lifelong learning experiences.
Jarotwan was also the Director of CU Innovation Academy, and the CU Innovation Hub for Chulalongkorn University in Thailand. CU Innovation Hub is a hub to transform how Thais live, learn, and play. She groomed many innovators through mentorship and encouragement to guide their efforts for the next generation of entrepreneurs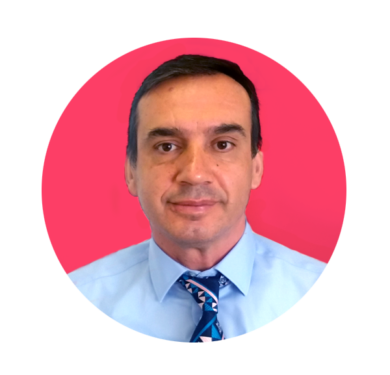 Plenary 1
Innovation in Hybrid Teaching & Learning
Professor Dr. Ömer Delialioğlu
Advisor to the President Strategy, Quality, Information Technologies
Middle East Technical University
5 Oktober 2022 | 2:30pm – 3:30pm

Biodata
Prof. Dr. Ömer Delialioğlu received his Ph.D. degree in the field of Computer and Instructional Technologies at Middle East Technical University (METU) conducting a study on the factors affecting hybrid learning environments. He conducted port-doctoral research on the use of games and simulations in education, systemic change in education, and the worldwide impact of Cisco computer networks academy at the Department of Instructional Technology at Indiana University. He was awarded the title of Associate Professor in 2013 and the title of Professor in 2019 in the METU CEIT department, where he still is a faculty. Between 2017-2018, he took part in research projects at University of Illinois Urbana-Champaign related to Creative Computing and the use of Minecraft in education with a Fulbrigt researcher scholarship. He has several international articles and proceedings on hybrid/blended learning environments, computer networks and information security, mobile learning, technology supported learning environments and spatial thinking skills, the use of technology for special education, and technology integration in education. He works as the Rector's Advisor in charge of distance education, quality and strategy, library and documentation at METU.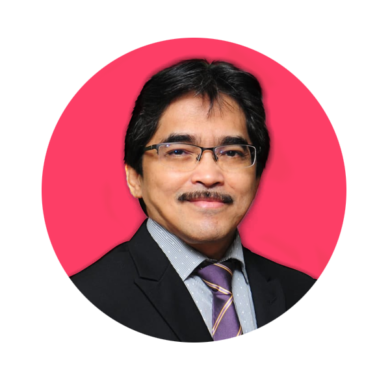 Plenary 2
'Hyflex: Just a Buzzword or a Real Game-Changer?'
Professor Dr. Abd Karim Alias
Director of the Centre for Development of Academic Excellence (CDAE)
Universiti Sains Malaysia
6 Oktober 2022 | 11:00am – 12:00pm

Biodata
Dr. Abd Karim Alias is a Professor of Food Technology at the School of Industrial Technology, Universiti Sains Malaysia (USM) and current Director of the Centre for Development of Academic Excellence. He has been teaching at USM for over 28 years (since 1994). He was the recipient of the prestigious National Academic Award in 2008 for teaching from the Ministry of Higher Education (Malaysia). He has been recognised as the Top 50 Educators in Asia Pacific (2015) by Terrapin Asia and has been awarded with the Malaysia's Rising Star 2015 Award (Highest research citation in Agricultural Sciences/Food Science & Technology), Malaysia Research Star Award (2016, 2017, 2018, 2019) and the World's Most Influential Scientific Minds by Clarivet Analytics. At national level, he is a Master Trainer for AKEPT and involved as a writer for Malaysia Education Blueprint 2015-2025 (Higher Education). He led the development of Malaysia MOOC as a co-chairman of the National Technical Committee. Dr Karim is a strong advocate of leveraging the Internet as an alternative medium for learning and teaching. He has developed and maintained several teaching portals, websites, online courses and blogs related to teaching/learning and research. As of August 20, 2021, his 402 teaching videos on YouTube Channel have received 1 million+ thousand views from 190+ countries, with an estimated hour watched of 69K and a total of 6500+ subscribers. He received the Higher Education e-Learning Maestro Award and the Best Trendsetter Award at IUCEL2022..
Online Presence (selected websites)