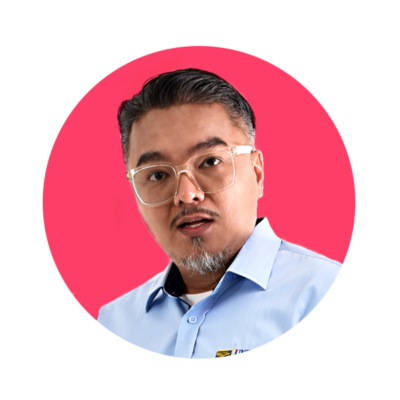 Workshop 1
Classroom Management Strategies for Hyflex Pedagogic Model
Dr. Mohd Shahril Nizam Shaharom,
Department of Curriculum & Instructional Technology
Faculty of Education,
Universiti Malaya
4 October 2022 | 9.00am – 10.30am


Biodata
Dr. Mohd Shahril Nizam Shaharom is a senior lecturer of the Faculty of Education, Universiti Malaya. With his background education in software engineering and his expertise in instructional technology, majority of his research interest are focusing on the online platform, digital skills, collaborative e-learning, part-time learning, hybrid-learning, multimedia education/development, integrating Information and Communication Technologies (ICT) in teaching and learning (T&L) and instructional design for online learning such as MOOC. Currently, apart from assisting in the maintenance of UM Education (the official Faculty of Education YouTube Channel), he was entrusted to coordinate a digital TV project for the Faculty of Education, through the HEALtv. He was also assigned as the coordinator for Postgraduate Diploma in Computer Science Education program, coordinator for PhD Program (for Curriculum & Instructional Technology Department), coordinator for Higher Education Active Learning TV (HEAL TV), admin & trainer in Tatih Rakyat Project (Faculty of Education Kindergarten), as well as appointed as a Fellow for Academic Enhancement and Leadership Development Centre (ADeC), Universiti Malaya. He often conducts awareness programs which includes raising awareness for the needs of digital skills, understanding HOTS-LOTS for gen z and alpha generation to teachers, students and public as well as multimedia training such as Adobe Photoshop, Canva, Video editing and broadcasting software such as OBS and Streamyard.
Synopsis
This workshop will explore the opportunities and challenges of supporting HyFlex Pedagogic Model that bridges and blends the offline-online, the physical-digital classroom and both synchronous-asynchronous communication during the teaching and learning session. At the end of the workshop, participants should be able to:
Understand the philosophy and pedagogical overview of HyFlex Pedagogic Model.
Describe its strengths, opportunities and challenges for T&L session.
Visualize the step by step in planning a HyFlex T&L session.
Categorize the basic requirements of HyFlex equipment for classroom management.
Understand why HyFlex is an opportunity for all educators in the future.
Register Here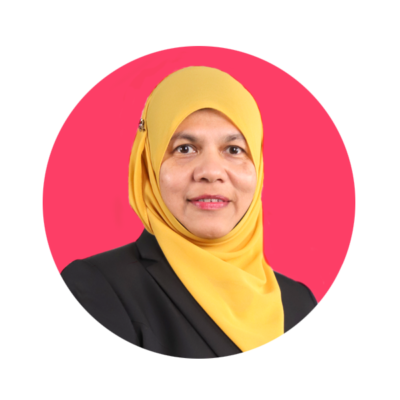 Workshop 2
Nurturing Learners' Learning Through Engaging and Meaningful Assessment
Professor Dr. Fauziah Abdul Rahim,
School of Education UUM College of Arts and Sciences,
Universiti Utara Malaysia
4 October 2022 | 11.00am – 12.30pm


Biodata
Fauziah Abdul Rahim is a professor from the School of Education, who received her doctoral degree from University of Nottingham (UK) specialising in mediated learning. She has been with UUM since 1996 and during those years have been appointed to various administrative positions including as the Dean of the School of Education and twice as the Director of University Teaching and Learning Centre (2015-2017 and 2021). She has been actively involved in research, publication and training. Her passion for excellence in scholarship in teaching and learning has resulted in receiving the Distinguished Teaching Award from UUM in 2014. During her directorship, she developed two MOOC courses, in which she received second place for one of them for MOOC course development category presented by Open Learning in 2018.
She was also the recipient of the prestigious 12th National Academic Award (Anugerah Akademik Negara ke -12) for teaching (Applied Social Science and Applied Literature category) in the same year.
She is currently managing the helm of Future and Learning Development Competence Centre (FLanDeCC) – a centre she helped established under the School of Education when she was the Dean of the school. Fauziah is also an active exco member for Education, Culture and Nation Building for the Council of Professors in UUM. At the national level, she has also been entrusted to lead various committees and projects under Department of Higher Education, MOHE and the most recent under Malaysian Quality Agency for the development of guidelines on assessment for student learning in higher education.
Synopsis
When engaged in HyFlex learning environment the key is design, with the learners and learning in mind. The greatest challenge when technology is no longer the barrier is student engagement in learning especially when learners are empowered to work on their own most of the time. The notion of assessment drives learning demands a great effort to be made by instructors to nurture learning through assessment that not only can become engaging and fun but also meaningful for assuring that learning has taken place. This workshop has a main objective of:
getting the participants to plan ways to encourage learning engagement through engaging and meaningful assessment.
Register Here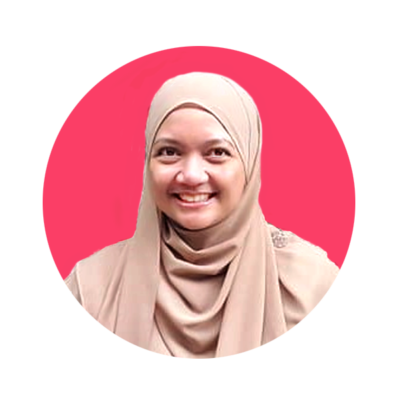 Workshop 3
A New Phase Of HyFlex Teaching and Learning for Engineering Courses
Associate Professor Dr. Nur Azah Hamzaid
Acting Head of Teaching and Learning Innovation unit
Department of Biomedical Engineering
Faculty of Engineering
Universiti Malaya
4 October 2022 | 2.30pm – 4.00pm


Biodata
Dr Nur Azah Hamzaid is currently Associate Professor at the Universiti Malaya, Malaysia. She obtained her bachelor in Mechatronics Engineering (1st class Hons) in 2005 and pursued her PhD in Rehabilitation Engineering at the University of Sydney, Australia in the same year. She is now at Biomedical Engineering Department in UM since 2010, pioneering the Biomechatronics, Neuroprosthetics and Functional Electrical Stimulation (FES) research group in Malaysia. Dr Azah, as known by her students in UM, was appointed as the Coordinator of Bachelor in Biomedical Engineering (Prosthetics & Orthotics) in 2011, the first degree program aiming to produce Prosthetics & Orthotics Engineers in Malaysia.
She is the Head of Research & Development Unit and Acting Head of Teaching and Learning Innovation in the Academic Development and Enhancement Centre (ADeC), UM. Dr Azah is also the Founding President and currently Vice President of International FES Society (IFESS) Malaysia Chapter and Board Member of international Society for Prosthetics and Orthotics (ISPO) Malaysia Chapter. She is also the co-founder of the engineering outreach program "Let's Go To Mummie's Lab", which focuses on children's education through STEM and play. She has published at least 60 ISI-listed scientific publications, over 50 conference papers, a number of books and book chapters and has filed a few patents and trademarks, granted and filed. She has also won Teaching & Learning awards as well as Innovation Awards from ITEX, PECIPTA, Malaysia Technology Expo (MTE), BioMalaysia, i-ENVEX, KNovasi, IUCEL, and her work has been featured in national mass media including BFM radio, Nona TV3, Selamat Pagi Malaysia RTM, Mingguan Wanita, and other local newspapers, apart from UM Award for PhD completion in less than 3 years. She was also nominated for the UNESCO Award for the Popularization of Science in 2019. At the moment, she also runs a combined clinic for rehabilitation patients at UMMC involving Doctors, Biomedical Engineers and other clinical professionals.
Synopsis
Hyflex Learning is a course design model that combines Hybrid Classroom Learning with Flexible Learning. This means, the best of both worlds ie. Physical and Online modes of teaching and learning, is offered in ways that students have the flexibility to access the learning by their own choice, either face-to-face, via online, or a mixture of both. This is becoming increasingly attractive among learners. Instructors and course designers have to apply pedagogical approaches creatively and thoughtfully.
By the end of this Hyflex Learning session, participants will be able to:
Differentiate Hyflex Learning from Hybrid Learning, Flexible Learning, Blended Learning and other modes.
Identify the key success factor of an effective hyflex learning course design.
Contextualize hyflex learning design on our own engineering courses realizing the benefits and limitations that we have.
Register Here