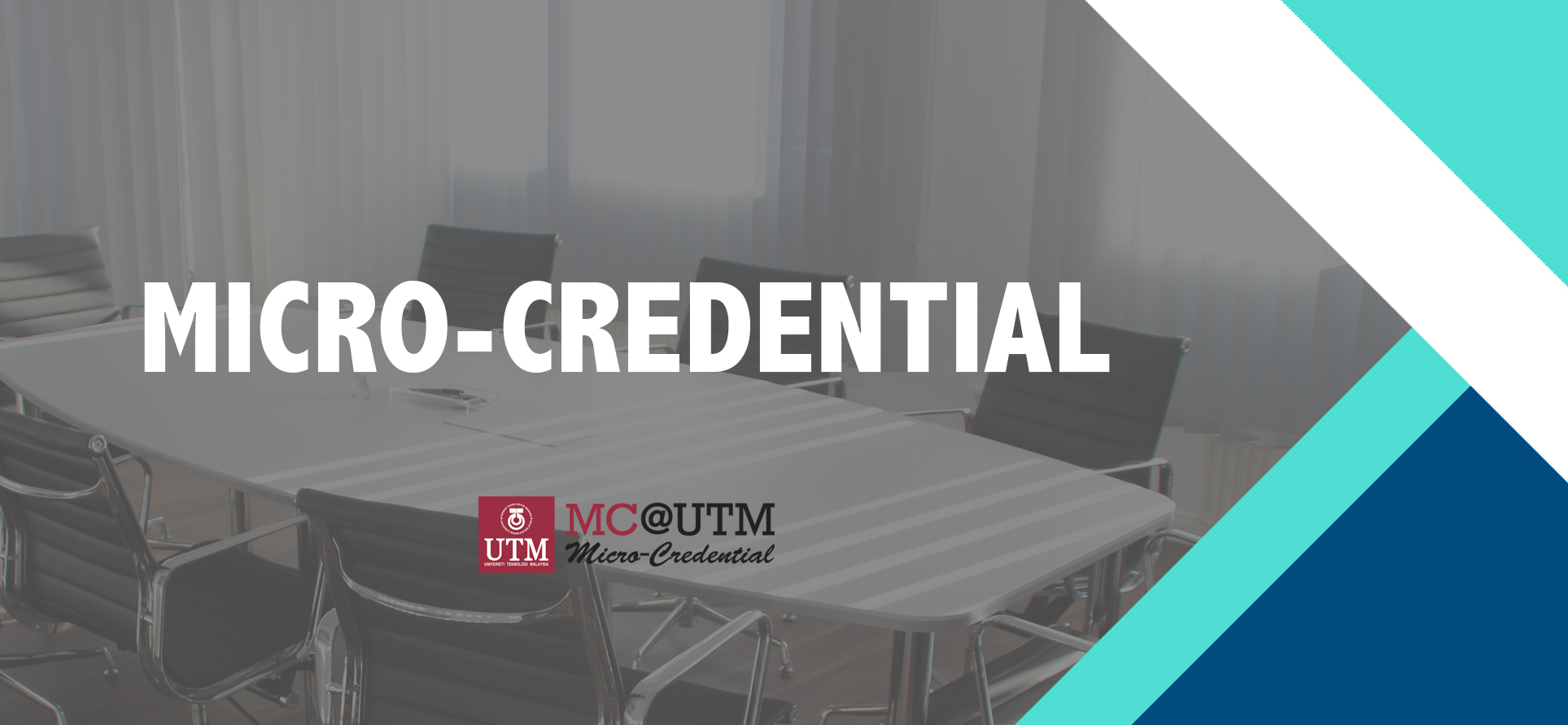 EXECUTIVE AND PROFESSION DEVELOPMENT COURSES
Transformation needs a good foundation in keeping the workforce firmly. In this course, we are providing the leadership guide, business analytics and big data for decision making, or digital business transformation. Goals can be achieve and create more goals when you aiming higher.
SOFT SKILLS DEVELOPMENT COURSES
In the world of workplace it is important to put yourself in a confident images as you will having a competative candidates. This course will provide on techniques of perfect presentation, interview series, business start up, work ethics and profesionalism in working system.
CAREER DEVELOPMENT COURSES
Working in company could be a competative surrounding when everyone strive more than who they are at the moments. UTMLead widen the chance for those who searching skills and knowledge in becoming quick thinking with effective skills in managing project or any standardizations.
PROFESSIONAL CERTIFICATION WITH INDUSTRY PARTNER
Courses that relates with professional certification with UTM industry partners such as Energy Master Certification.
Micro-Credential is a bite-sized degree which is divided into smaller scopes of learning. Basically, the learners can choose whether it is a stand-alone or existing accredited program.
Workers or students who are taking extra classes find it hassle to reschedule their busy life. In Micro-Credential, it helps them to choose what works with them.
Micro-Credential helps you become work-ready because the certification you have is the proof of development in skills. Thus, you can elevate the profession advocate when a badge is issued.
When you have a digital badge, you can instantly share your skills and have them shown on your profile for future employers to see.
What will I recieved if passed?
Micro-Credential is easy because it can be built in a flexible and accessible way. Learning courses do not limit the movement of learners because the available platforms have a compact learning that is suitable to be conducted virtually. However, it is dependent on the course itself.